Latest News
---
Ptp and faucetpay
Published on Jun 22nd, 2021 12:08 am
Hello,
We just added the Ptp Leader Board and Faucepay.
Best regards
Admin
---
Rented referrals days
Published on Jun 04th, 2021 02:40 pm
Hello,
From day 4st June To 4 of July, enjoy Our rented referrals price with double margin of profit.
-> Standard members 14% profit margin,before was 7%
100 rented referrals 10.578$
-> Upgrade members 24% profit margin, before was 12%
100 rented referrals 9.348$
It Means on this period rented referrals are more cheap.
And the profit is design to give 14% and 24% acording your membership.
Best regards
Admin
---
May Promotion
Published on May 15th, 2021 03:12 pm
Hello,
From day 15 to 31 of May we have :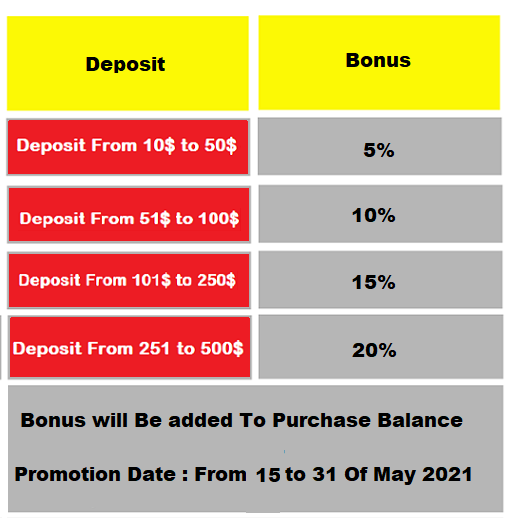 Best regards
Admin
---